9 Beyonce looks every girl wants in their closet.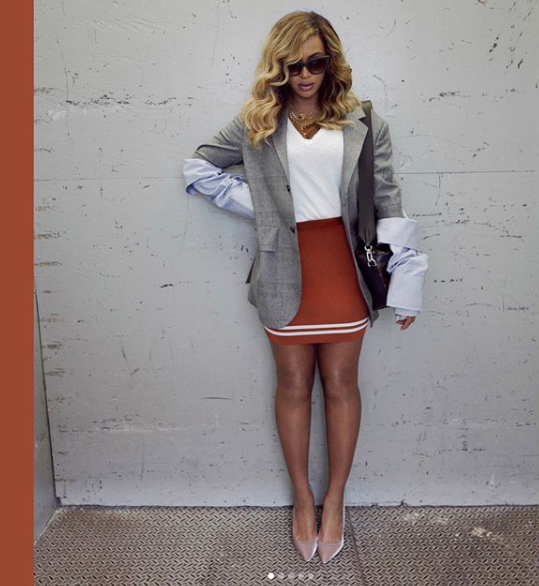 The perfect blazer & skirt.
Apparently, we cannot get enough of Beyonce. Moreover, every time she shares an outfit it is like we line up to find out what's going to be the next item added to her stunning wardrobe. There are just some outfits we feel every girl wishes they could add to their closet. We even gave each outfit its unique name. Which one would you add to your collection?