#BCGINSTYLE with Elena Murzello
There is nothing like hanging out in one of your favorite cities for Beauty Cocktails & Girltalk, In-Style, whether it is your home town or not. You throw on your cutest outfit, your face is beautifully made-up, your hair and nails are on point, and you are ready to celebrate. That is the good thing about life, everything positive can be considered a celebration. It is what Beauty Cocktails Girltalk is standing for, celebrating life and making positive strides to create the best life.
This time BCG spent time in the city with Elena Murzello a #GOAHEADGIRL very familiar with our publications, you can see her previous feature in our magazine here. Elena, originally from Canada came to NYC for a couple of days to do what she does best, celebrate, connect, network, meet and greet industry professionals and leading brands. Also, of course, have cocktails and girltalk with a couple of friends. Elena shared with us what's happening now and what's next in her life.
On the busy streets of NYC, we captured Elena wearing the cutest blue dress by, & Other Stories. We are in love with her clutch exclusively designed to replicate her book The Love list which was delicately handmade by Mrs. Chaplin. Her comfy yet stylish flats by Gucci. Also, the Caravan Stylist Studio beautifully did her hair and makeup, leaving Elena looking breathtaking with a natural glow.
No matter what city you are in finding a way to enjoy your moment, celebrate your life and capturing your style is the best way to express who you are.
Keep up with Elena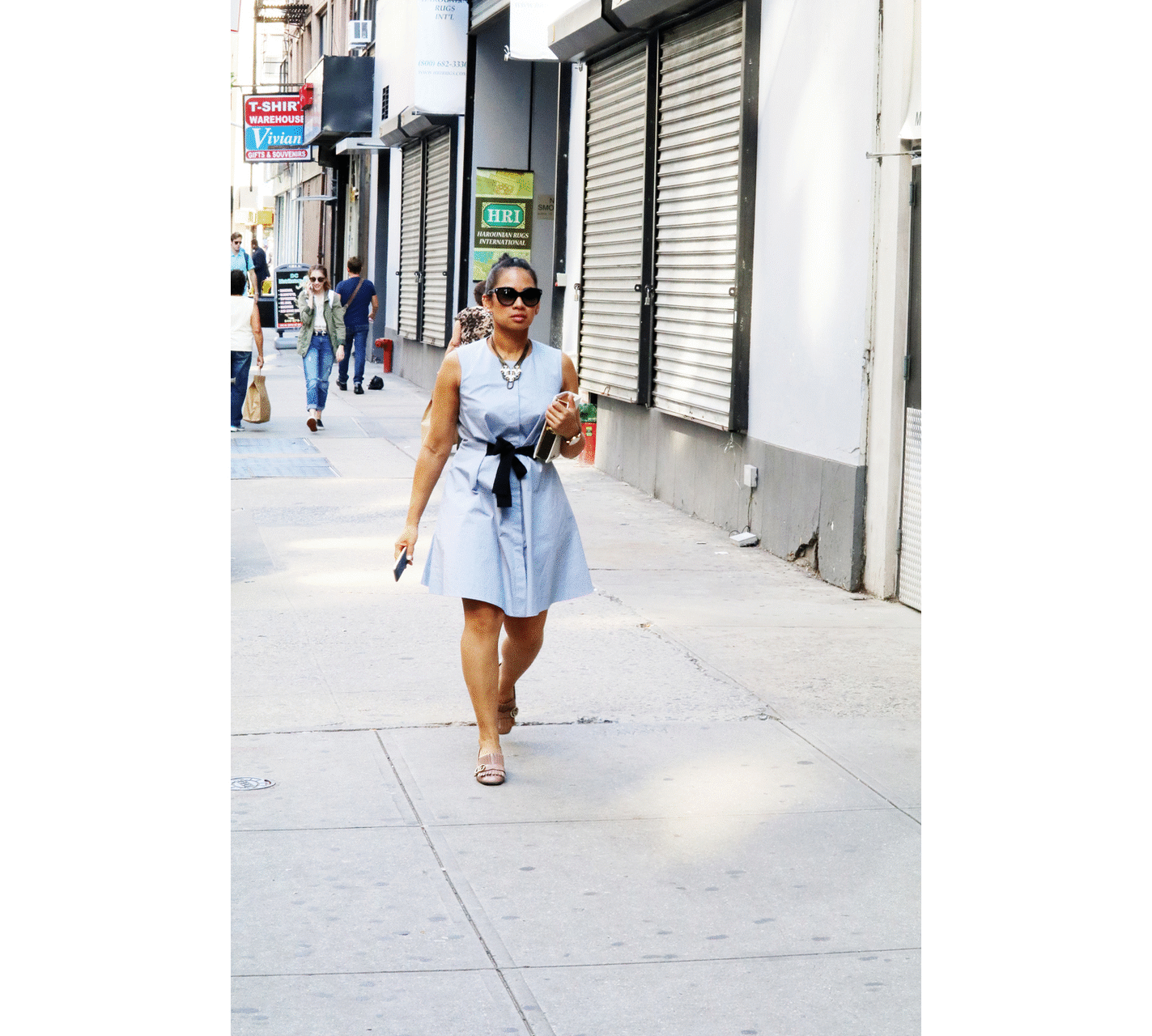 Would you like to be a feature on #BCGINTHECITY for our #BCGINSTYLE segment? Email us your high res photos, including outfit and photography credits. Share a little about you and your time spent in the city you live or the city you are visiting. Email us at features@beautycocktailsgirltalk.com, subject line BCG IN STYLE.