Beauty News: @monatofficial Introduces New High-Performance Hair Care Products From The Exclusive Studio One Collection
Rounding out a successful year, MONAT® Global (MONAT) has released their Studio One Collection, which focuses on eliminating frizz and protecting hair from high-heat styling tools. The collection consists of one existing, re-branded product and two new products: the Frizz-Fix Smoothing Hair Primer and the Thermal Protect Styling Shield. Containing ingredients exclusive to MONAT, the Studio One Collection prevents damage from styling tools and environmental factors, protecting the hair for hours after application.
The high-performance Studio One Collection is formulated with innovative ingredients including FIXATE™ PLUS, which provides exceptionally high humidity resistance and weightless hold while controlling frizz. The company held a pre-launch of the line for Black Friday and saw an incredible sales volume during those three days.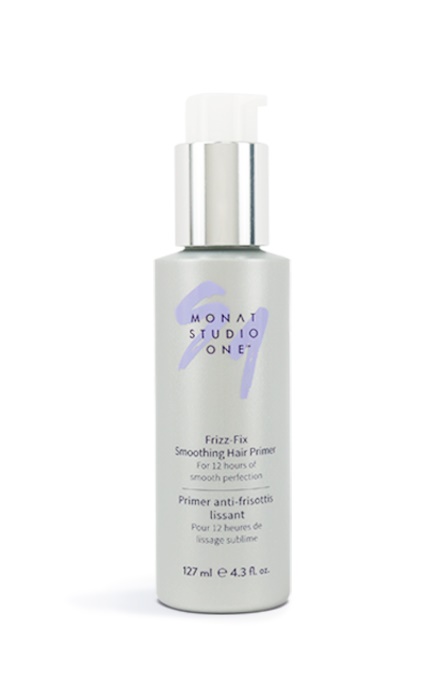 "Protecting hair from high-heat tools and environmental factors is a concern that almost everyone can relate to," said Ray Urdaneta, CEO of MONAT. "The Studio One Collection was formulated to help our customers feel confident that their hair is strong enough to withstand drying, straightening or curling tools. The products in this collection protect hair while being styled and continue to defend locks against humidity and pollution throughout the day. Judging by the demand, we saw during our pre-release last month; we know these products will be well-received as a permanent line."
The Studio One Collection includes:
· Frizz-Fix Smoothing Hair Primer: This leave-in, pre-styling treatment helps control frizz and defends against humidity for long-lasting definition, shine and smoothness through MONAT's exclusive FIXATE™ PLUS ingredient.
· Thermal Protect Styling Shield: A lightweight styler that protects hair from the extreme heat of styling tools, minimizing the amount of damage to hair and delivering long-lasting hold and shine.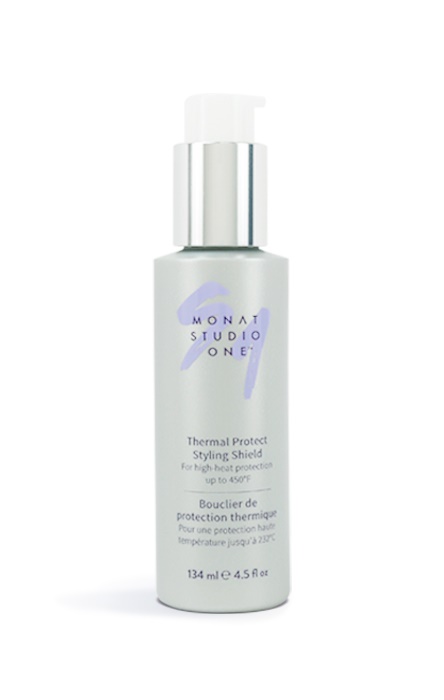 Thermal Protect Styling Shield
· The CHAMP™ Conditioning Dry Shampoo: A bestselling MONAT product that eliminates greasiness and promotes shine.
The CHAMP™ Conditioning Dry Shampoo
As with all of MONAT's hair care products, the Studio One Collection is dermatologist tested, vegan and cruelty-free. All MONAT formulations use ingredients, in concentrations, that the Cosmetic Ingredient Review (CIR), the FDA, Health Canada and the European Commission consider "safe for their intended cosmetic purpose."