#GOAHEADGIRL: Katie Kapler, Co-Founder of CourseHorse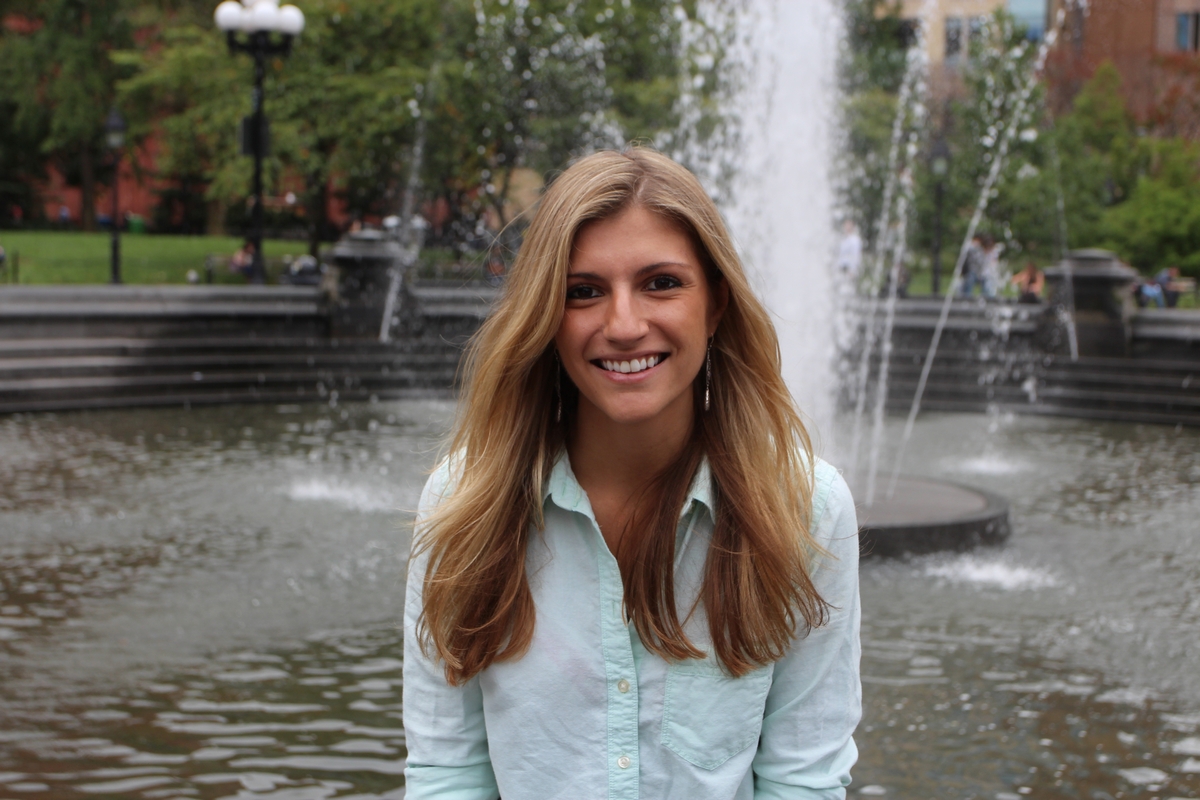 Meet Katie Kapler, the Co-Founder of CourseHorse, a website that allows people to have access to any genre of classes within their nearby location. CourseHorse allows city travelers not only to become more educated but also to find the best resources around town. CourseHorse is currently available in three major cities, New York, Los Angles, and Chicago. Katie as well as her partner Nihal, through CourseHorse, offer many the opportunities they need to succeed or just try something new.
How it all got started.
Nihal Parthasarathi and I have been long-time friends since college. At NYU, we always talked about starting a company together and would brainstorm different business ideas. After a few ventures that completely flopped, we decided we need a concept with more merit. After graduation, I joined NYC-based startup Biz2Credit which had just raised a seed around building a marketplace for business owners and lenders; they hired me to lead product development and marketing. At the same time, Nihal took a consulting job with Capgemini, where one of his first projects was working with a test-prep education provider to overhaul their marketing efforts. It was there that he was leading a focus group of parents when he heard a mom say, "Is there a website where I can see all the test-prep classes nearby?"
I remember that day vividly -- I was working in India and received an email from Nihal. I picked up the phone and called him right away. We had our idea. The rest, as they say, is history.
About CourseHorse
CourseHouse is the only marketplace for discovering and enrolling in trusted recreational and professional classes, right in your neighborhood. Ranging from semester-long design courses at The New School to baking workshops at Momofuku Milk Bar, we simplify finding and booking classes by organizing all the details -- availability, schedule, curriculum, and student reviews. Leveraging noncredit education, already a $30 billion market in the U.S., we believe that making information more accessible can inspire others to pursue their passions and never stop learning. Focusing on New York City, Los Angeles, and Chicago, we partner with more than 1,400 class providers and host over 70,000 groups -- and we have only just begun.
Small Business Talk
Listen to your customers: If you are wondering why people love your product – or why they do not -- ask them. Early on, we noticed customers sometimes left our site abruptly, seemingly without reason. To discover why, Nihal and I purchased five-dollar Starbucks gift cards, went to a nearby food court, and politely asked people to help us with a research project. We invited them to sit in front of our laptops while we observed their navigation of our website. We discovered several usability errors that we quickly fixed, resulting in a 20% increase in revenue.
Understand the why: From highest-level decisions (what are our core values?) to tactical decisions (what's our landing page message?), remind yourself and your team why you are doing something. That way, you naturally prioritize what's needed to achieve goals and eliminate extraneous, distracting noise. Time is your most valuable resource -- viciously protect it.
Keep it real: Treat your customers as you would your team – with respect and authenticity; being honest breeds stronger relationships. As a founder of a new business, you are inevitably going make mistakes – a lot of them. Handling them openly and honestly will determine future interactions and success.
Partners in Biz
Nihal and I share an incredibly strong bond that has made the inevitable highs and lows of entrepreneurship easier to sustain, and frankly, enjoy. We share a philosophy that boils down to three significant characteristics: - No ego: Be aware when you are arguing for the sake of winning, don't sweat the small stuff (job titles, top-billing media exposure), and, above all, be tolerant and respectful of dissenting views. - Open minds: Early on, when stress was high and success dubious, we embraced conflict as an opportunity to determine how to listen to one another. - Unwavering trust: Nihal always has my best interest at heart and vice versa. When one of us is dealing with an issue, whether personally or professionally, we always have each other's full support.
Stress Management
Admittedly, finding a healthy work-life balance requires ongoing effort, which I have learned the hard way. After putting my body and mind through the ringer, I have started taking real vacations (without checking email), carving date nights in stone on my calendar, and getting at least seven hours of sleep. I have noticed that when I step back from the business to breathe, I can mindfully separate from the daily grind to see the full picture, which is both inspiring and rejuvenating.
Tech Savvy
A few of my favorite sites/products at the moment: • Deathtothestockphoto.com: Gorgeous photos that look nothing like the cringe-worthy, contrived photos available on typical stock-photo directories. • Zeplin.com: A tool that helps translate files from designers into technical specs for engineers. • Litmus.com: A medium that helps preview emails in different browsers, email clients, and devices. • Grow.co: The weekly newsletter summarizes interesting articles on growth-marketing tactics.