#GOODMEN Robert Passal, Founder of Robert Passal Interior Design and Architecture
Robert shares his top 5 essentials to making an eclectic room more sophisticated.
Here's how it's done: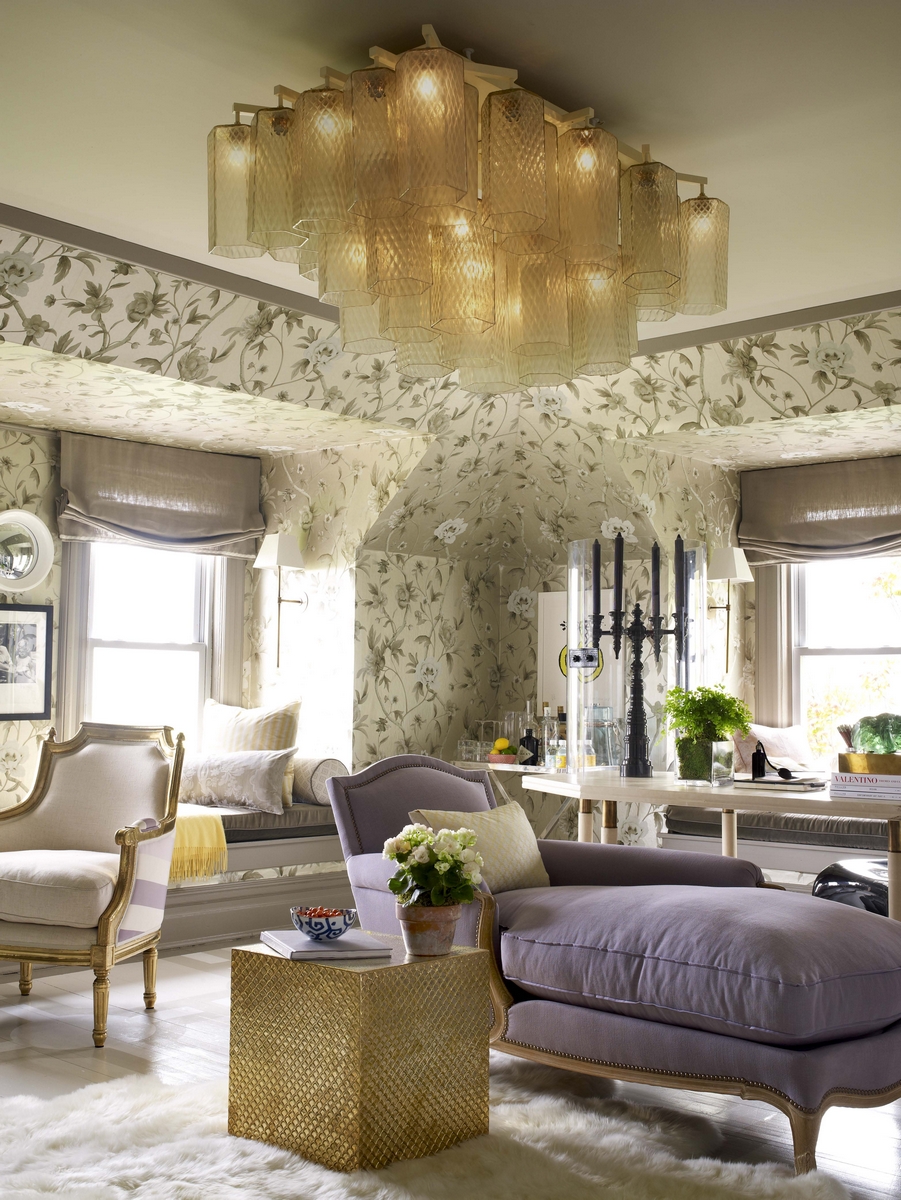 Install dimmers on all overhead lighting folks. Eclectic or not, use dimmers and three-way bulbs in all lamps. I recommend the 30-70-100 watt bulbs.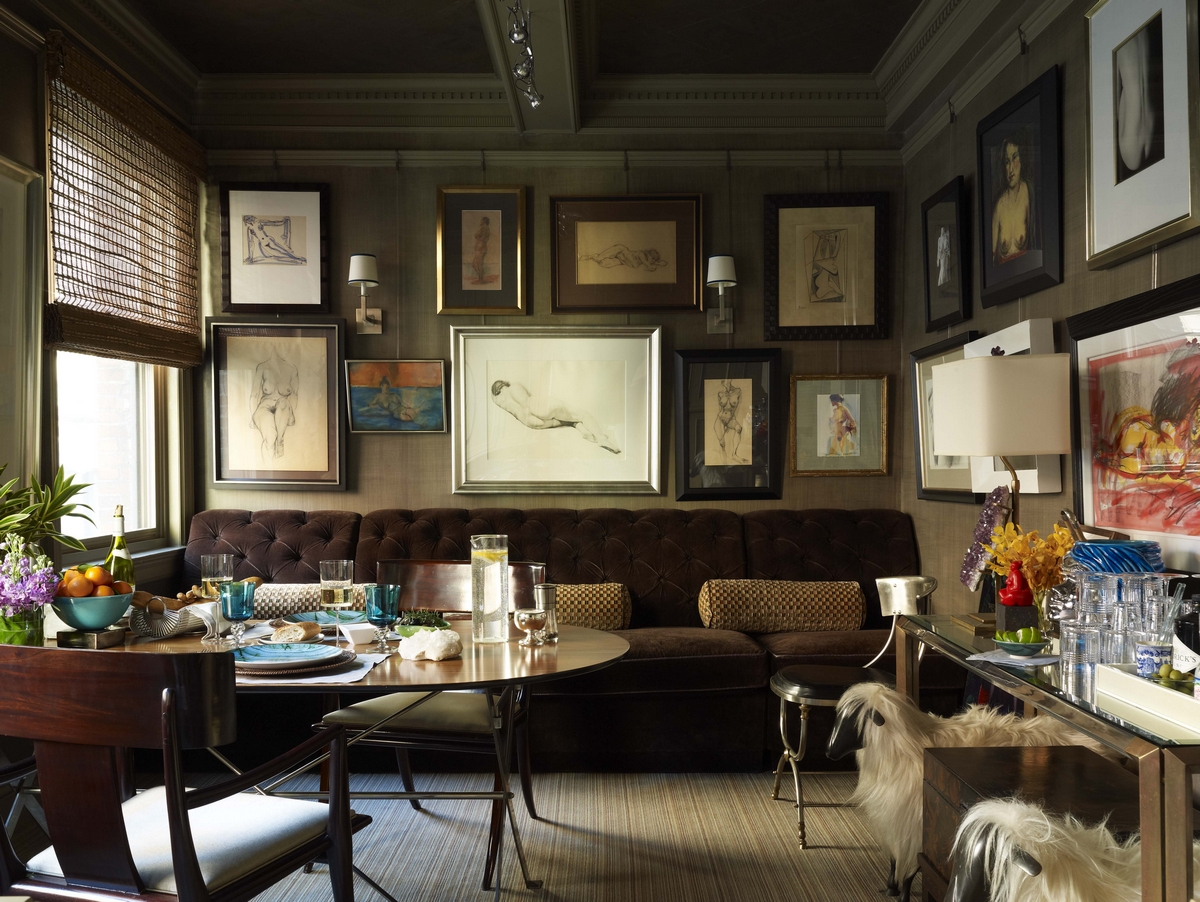 When mixing eras, the furnishings need to be contrasting not vintage and modern. I am talking about a 19th century Bergere in its original state placed beside a Donald Judd painting.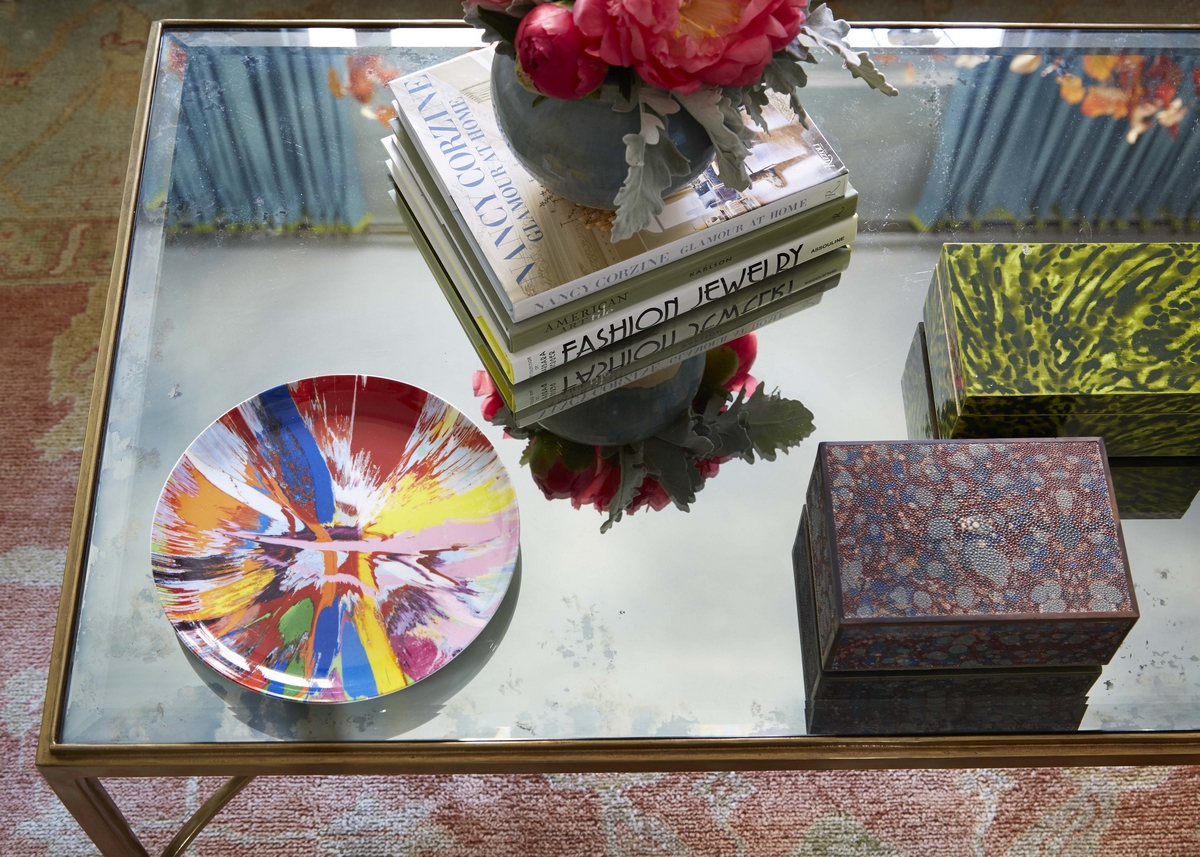 3. Like Things Go Together
Build collections of goods that interest you. Start with a family heirloom that is precious to you or some great trinket you have picked up in your travels. Slowly build that collection and place all of the items in one area for impact. I have a tremendous collection of decorative boxes which I have collected for twenty years. I have the majority of them placed on a table in my home so that the combination creates the "WOW" factor. If I had one box on a bookcase, another on my cocktail table and others disbursed throughout the house, there would be no "WOW" factor.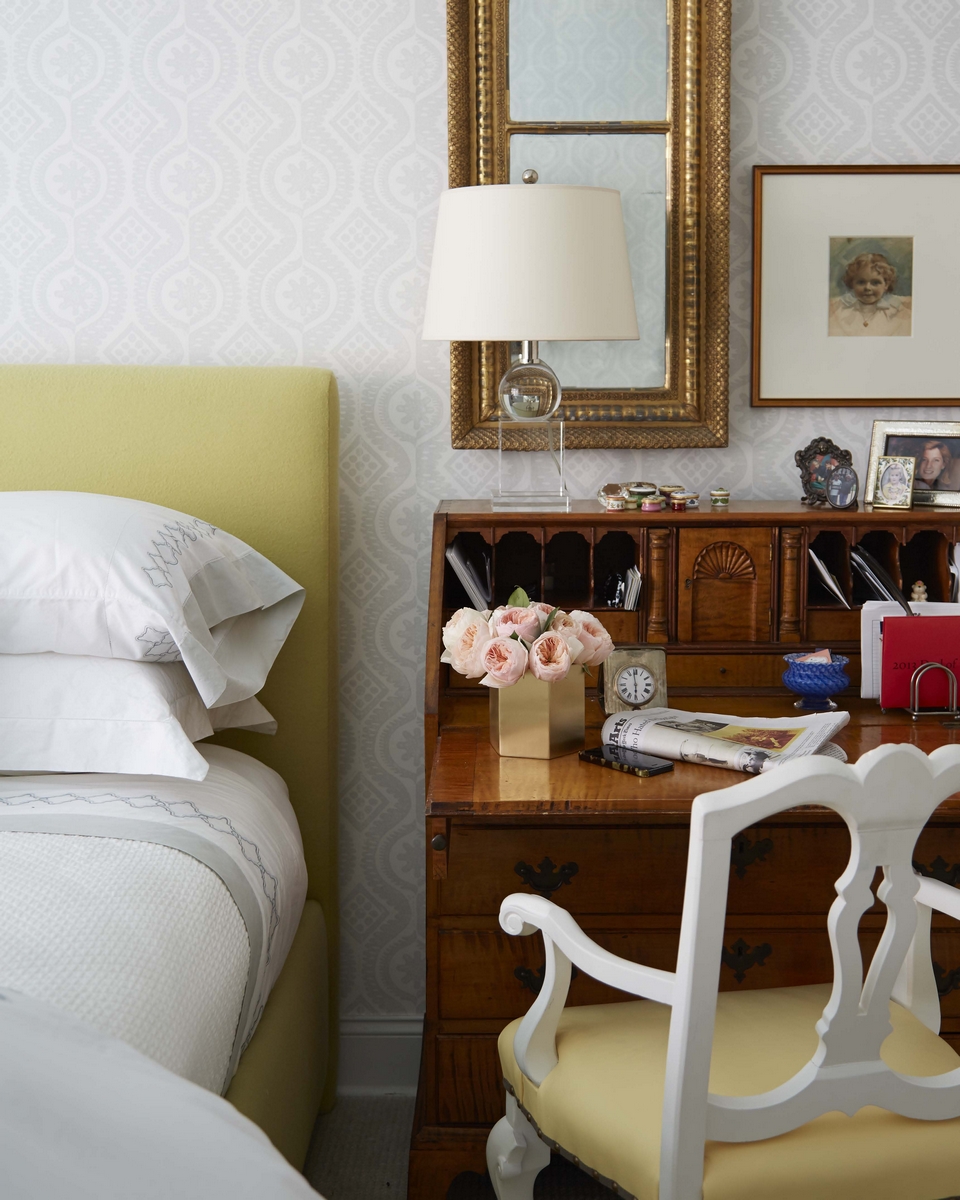 4. "MIP" Make It Personal
Bring in items and furnishings from your past that you adore. In purchasing new goods, if you do not absolutely love it do not buy it. That is my rule for all purchases, home assets or others.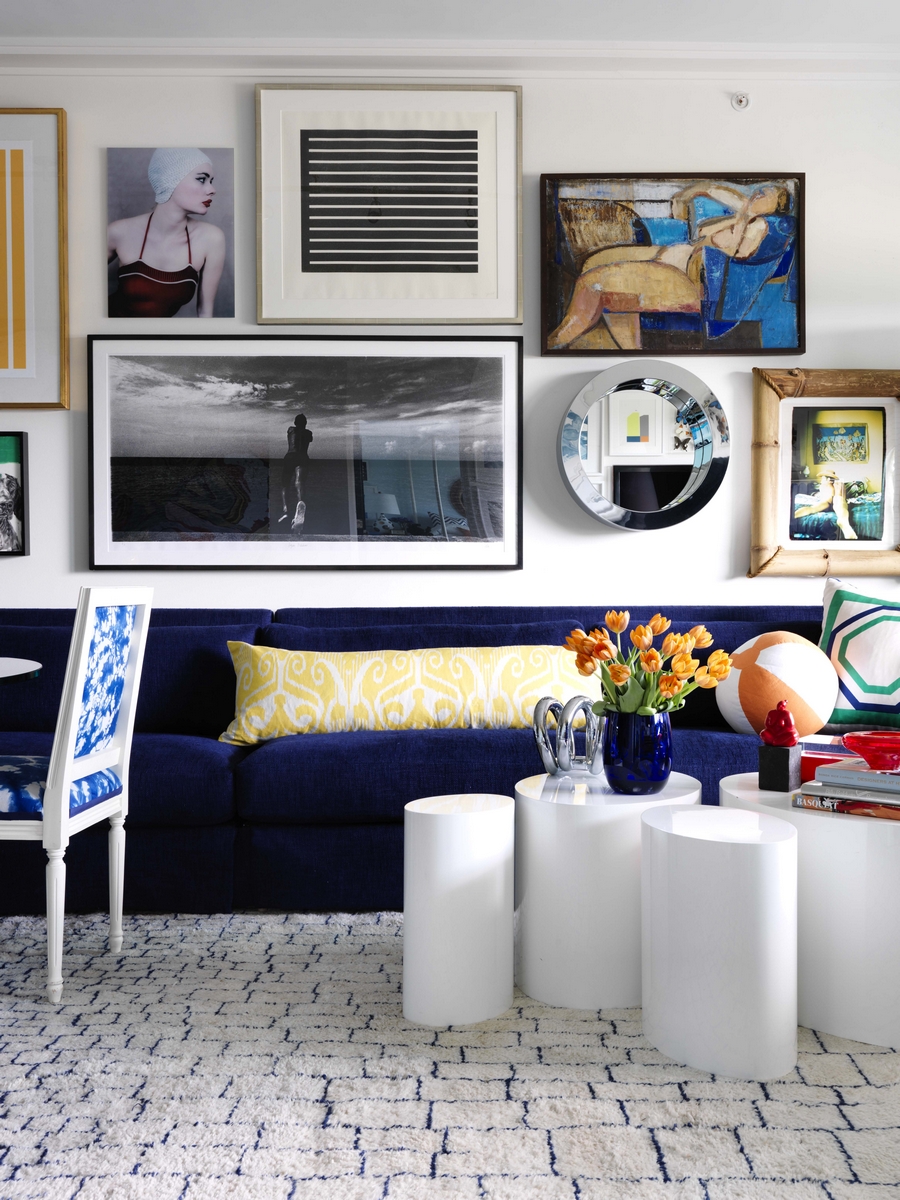 5. Don't Be Afraid to Buy Art & Accessories for Your Home.
Art brings personality, interest, and warmth to space. It does not have to be expensive, just tasteful. There are a tremendous amount of online sources where you can find fantastic affordable art. I also adore vintage art found at flea markets, on eBay or even on the streets of New York. Don't second guess yourself on these purchases. If you love it buy it.
Photo courtesy of Robert Passal
Brace yourselves as I am about to give you realness. In the inside world of interior design, Robert Passal is the MAN! (Practically the Designer's Don in my opinion.) This New York based interior designer not only gives inspiration through his design work but has other interior designers drinking up his delightful décor Koolaid. You are about to get schooled on how this player deals with celebrity clients to share his secrets on styling remarkable showhouses. In fact, I will be sharing exclusive VIP details on how YOU can experience this year's most highly recognized showhouse, which Robert throws down in for yourself.
UNBUTTONED
For some strange reason, I think under all that fashionable style you have, there is a man comfortable enough to wear sweats and eat baked goods on his down time. Please confirm my theory.
Who told you that? You have got me there. I have a terrible weakness for baked goods, muffins, doughnuts. You bake it, and unfortunately, I will eat it. The problem is that I have to balance this with spending more time than I'd actually like at the gym which is where the sweats usually come into the picture. On the other hand, there's nothing better than spending a lazy Sunday on the sofa (with my boo, a muffin and the NY Times) in sweats and a T. I have actually shown up at the office recently in workout gear and my associates asked if everything was ok...LOL!
PERSONALITY MANAGEMENT
You work with an array of wealthy clients. Celebrities are notorious for being demanding and challenging. You seem to be brilliant at managing personalities as your design work reflects control and detail. How do you manage your client's expectations?
When you meet celebrities and uber high profile clients you go into the meeting with preconceived notions as to whom you think they are. I always take their public persona is not a reflection of who they truly are. My secret weapon for managing expectations on all levels is LISTENING. I have found that listening to what clients' needs, wants, and goals are the key. The rest is interpreting what they are thinking, figuring out whom they are sleeping with and, using my intuition in knowing when to forward the invoices.
MY ASSISTANT IS PINTEREST
I love that you get to the bottom of what a client's style is by viewing their Pinterest boards. Do you use other platforms to learn more about your customers and produce a space that is unique to them?
We have a developed questionnaire of twenty-five challenging questions that we forward to clients before beginning their projects. The questions give us insight into their lives and their past. I also spend a good amount personal time getting to know my clients. I will often have several dinners and, or cocktails; I ask to see their current residence in its current state which is always quite telling. We get comfortable with each other, and the relationships grow from there. I consider beginning a new project like dating. After a few dates (meetings in our case), you start to get more comfortable with each other. I have had a client joke and asked, "Is the install the climax?" Ummm, yes, I would have to agree with that one in this case nevertheless.
SHOWHOUSE VETERAN
We cannot talk about your design process without mentioning your Showhouse work. We have intel from our resources admit when asking to "man" a Showhouse room they specifically request to guard yours. What is your approach to designing a Showhouse room that instantly gets attention and a fan following?
That is the first time I am hearing that and beyond flattered. Showhouses just for the record is an insane amount of work. We have approximately four weeks to conceptualize the design, shop, and deliver and install your space. It is genuinely nerve-racking. I have learned many things throughout the years in regards to these showcases. Mainly that women are your audience and they pretty much win every time. That being the case I opt for spaces that have a somewhat feminine edge (not too feminine as you do not want to scare the husbands off...They write the checks) and that has a distinct personality. Just like a home, it is truly the personal aspects of the space that make it feel like a home. I bring in some of my accessories, art and often furnishings. I also build a story about the homeowners. It is usually something a bit silly but memorable. Lastly, I always have something in the space that folks remember so that when they are referencing the room, they can identify it. A good example is when I designed the master bedroom for the Hampton Showhouse, aside for the large apple green velvet bed that was floating in the middle of the room; I set up a Scrabble board on a day bed... Well OK, a dirty/suggestive Scrabble board with words that were memorable.
CURATED MASTER
Your design work looks very collected, from the art to antiques to even new construction. You exude classic appeal. Will you soon be developing such curated pieces for the world to obtain themselves?
My goal over the next year is to make my designs accessible to the general public. I have been developing my fabrics and have produced furnishings (interior and exterior) and rugs with some fabulous vendors and artisans. I am striving for a product that is stately yet approachable and affordable as I feel that there is a lack of reasonably priced, detailed, high-quality furnishings available to the general public. I have also been meeting with developers and hoteliers and will keep you all posted on that front. I am thinking grand scale these days.