Editors Find: You may never want to take off these bracelets.
Trollbeads, the original bead-on-bracelet, launches its new spring collection, Nature Art.
Ripples in the water, for just a short moment in time and then gone. Stones in all shapes and colors found in the crust of the earth, a piece of art created millions of years ago and now staying forever. The roots of an old tree forming a stunning pattern. The explosion of colors on the majestic dragonfly.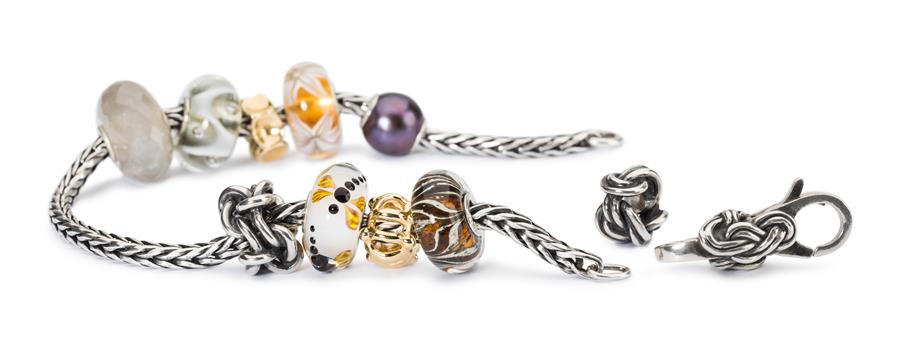 Nature is full of artful expressions, contemporary or forever staying, just like stories. Some you want to share with the world, others remain close to the heart.
Let nature inspire. Remember that all flowers of tomorrow are the seeds of today. Stroll in the art of nature – the most delicate gallery of all.
Tie me a knot
In the art of nature, we find many resemblances to the knot. Just think of the roots of an old and prominent oak or the branches of a bush sprouting of spring life.
The Savoy Knot in the Nature Art collection is in stunning sterling silver and comes as beads, a lock and even as a very decorative ring. These are designed by Mette Saabye, who has also created the Friendship Knot, reminding you that friendship is a knot that should not be untied.
Highly detailed, the Nature Art collection brings more designs in sterling silver. As a little family consisting of a bead, a lock and a stunning showpiece of a pendant, the Lush Meadow is making its appearance.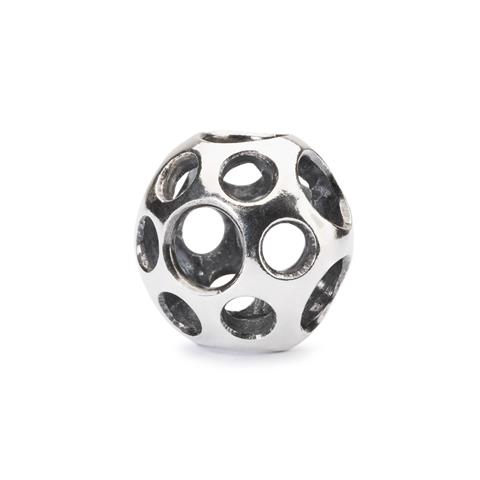 Created by nature
The Nature Art collection brings you two new stunning pieces of art, created by nature, itself. Use gemstones to spice up and add a luxury feel to your bracelet, bangle, necklace or earrings.
Aventurine derives from the Italian word 'a Ventura' meaning "by chance," and it is believed to be the luckiest of all stones. It is said to boost your chance of winning, especially in situations where the outcome is out of your control.
Grey Moonstone supports personal growth and prevents negative energy. It can heal fatigue or hurt feelings, and it protects against nightmares. It is said to enhance passion, sensitivity, intuition, physical abilities and to bring good fortune.
Trollbeads gemstones are hand-faceted.
Unfold like a flower
Twelve new spectacular glass beads, unique in detail and design, mirroring the magnificent creations of nature, are also launched in this collection. Enjoy the wonder of flowers unfolding and the beauty of the dragonfly. The beads represent hope and joy, and they remind you that every morning is a new beginning.
Trollbeads is world famous for the enchanting way it plays with glass. All glass beads are handmade in front of a red-hot, open flame.
Even more possibilities
The exquisite craftsmanship of Trollbeads' jewelry is only truly complete when you match the different components that tell your stories in your way. Because your individuality, the way you live your life and the meaning you attach to each bead is the true beauty of Trollbeads.
The Nature Art collection is available in stores and online on January 25, 2019.