We found Five guest chairs perfect for any home office
Your office is your home away from home- and for the luckier ones out there, your office is actually inside of your home. Regardless of where it is, it's like an extension of yourself that you should only decorate with the best. After you found your dream desk, chair, and stationary, its time you considered what kind of guest chairs you would use to finish defining your space. To help with that decision, we collected quality chairs fit for various taste preferences and budgets.
Mitchell Gold Bob Williams Major Chair
Dimensions: 33"L x 29"W x 32"H / Seat height 18"; seat depth 22"; back height 32" Armless / Sleek metal base and grid-tufted cushions
Dimensions: 33"L x 34"W x 35"H / Seat height: 19"; seat depth: 21"; arm height: 24"; back height: 35" / Sloped shoulders with rounded arms / Angular wood base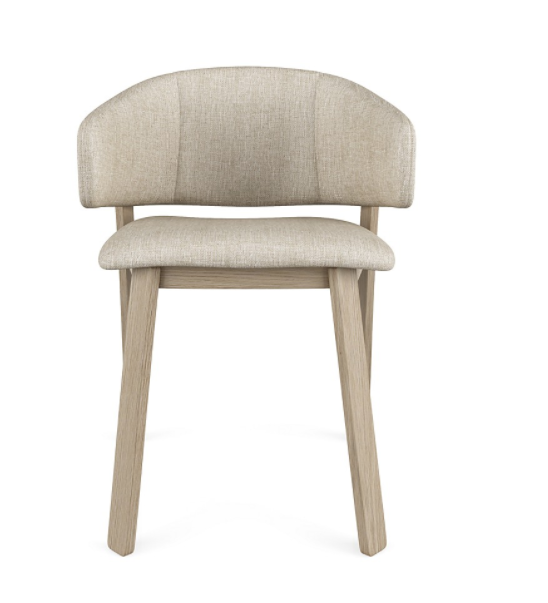 Huppe Wolfgang Arm Chair-Home
Dimensions: 21"L x 20.5"W x 29.5"H / Seat height: 18.9"; seat depth: 15.9"; arm height: 26.25"; back height: 29.5" / Weight capacity: 250 lbs.; weight: 58 lbs. / Solid white oak frame assembled with tenon and mortaise / Wrap-around upholstered back, plywood shell glued and bolted to the frame
Mitchell Gold + Bob Williams Crosby Arm Chair
Dimensions: 24"L x 25"W x 35"H /Seat height 20"; arm height 25" / Subtle wingback / Scooped arms with welt framing details
Safavieh Baltic Side Chair
Dimensions 34.8H x 22.5W x 17.8D 24.2 lbs. per chair Stainless steel, linen, 18.5-inch seat height. Material: Linen/Stainless Steel/Faux Leather.