Loving this kate spade smartwatch 2
How cute and very kate spade (ish) this watch is. I love the screen. The black with a mixture of colors keep this watch forever fun and stylish.
kate spade made this touchscreen smartwatch 2 for those who love to multi-task and multi-slack. It keeps you wise to the time and comes equipped with stylish tools (you can match the watch face to your outfit) and ones to stay organized on-the-go or on the couch. Powered by Wear OS by Google™, it lets you download apps, track activities, monitor your heart rate, access google assist, make payments, and set personal goals. You can also get calls, message and app alerts, toggle between function-centric screens, and control music. The device is voice-activated (hello!) and pairs wirelessly with both iPhones® and Android™ phones.
MATERIAL
silicone
FEATURES
touchscreen face
can track activity such as steps, calories, and heart rate
can make payments
wireless battery charge
music control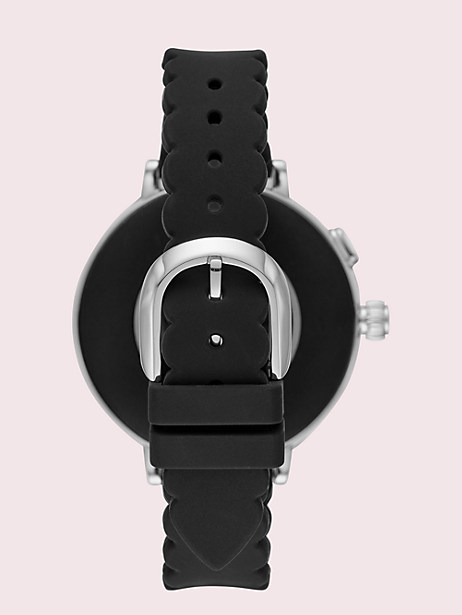 1.19" screen
40mm case
16mm x 175mm strap length
imported
style # kst2008