Ready to pamper your skin? Try out these Camouflage Masks
Kocostar lifts beauty care went to another level launching the Camouflage Series. The Series includes innovative and convenient targeted masks for hair to feet beauty care — both renovated version of already established best sellers along with newcomers. It features unique and eye-catching pink camouflage prints, both in the package design and the actual products. It not only enables fashionable beauty care but also holds a symbolic significance.
Camouflage Series comprises Hair, Face, Eye, Nose, Lip, Breast, Belly, Hand Moisture, and Foot Moisture Masks. It is made with carefully selected, hypoallergenic ingredients that are safe for sensitive skins. They are currently available at Sephora Europe and Neiman Marcus (neimanmarcus.com).
Instant Result:
Camouflage Series instantly soothes, hydrates, and conditions designated body parts.
Everyday Use:
Camouflage Series is hypoallergenic, paraben free, and is safe to use every day.
Fun and Enjoyable:
Camouflage Series has a fashionable design for enjoyable at-home spa treatments. It's a great gift to friends and family!
Personal Fit:
Most Camouflage Series includes adhesive tabs to secure the masks around your body parts. One-size-fits-all! Also, it's Cruelty-Free!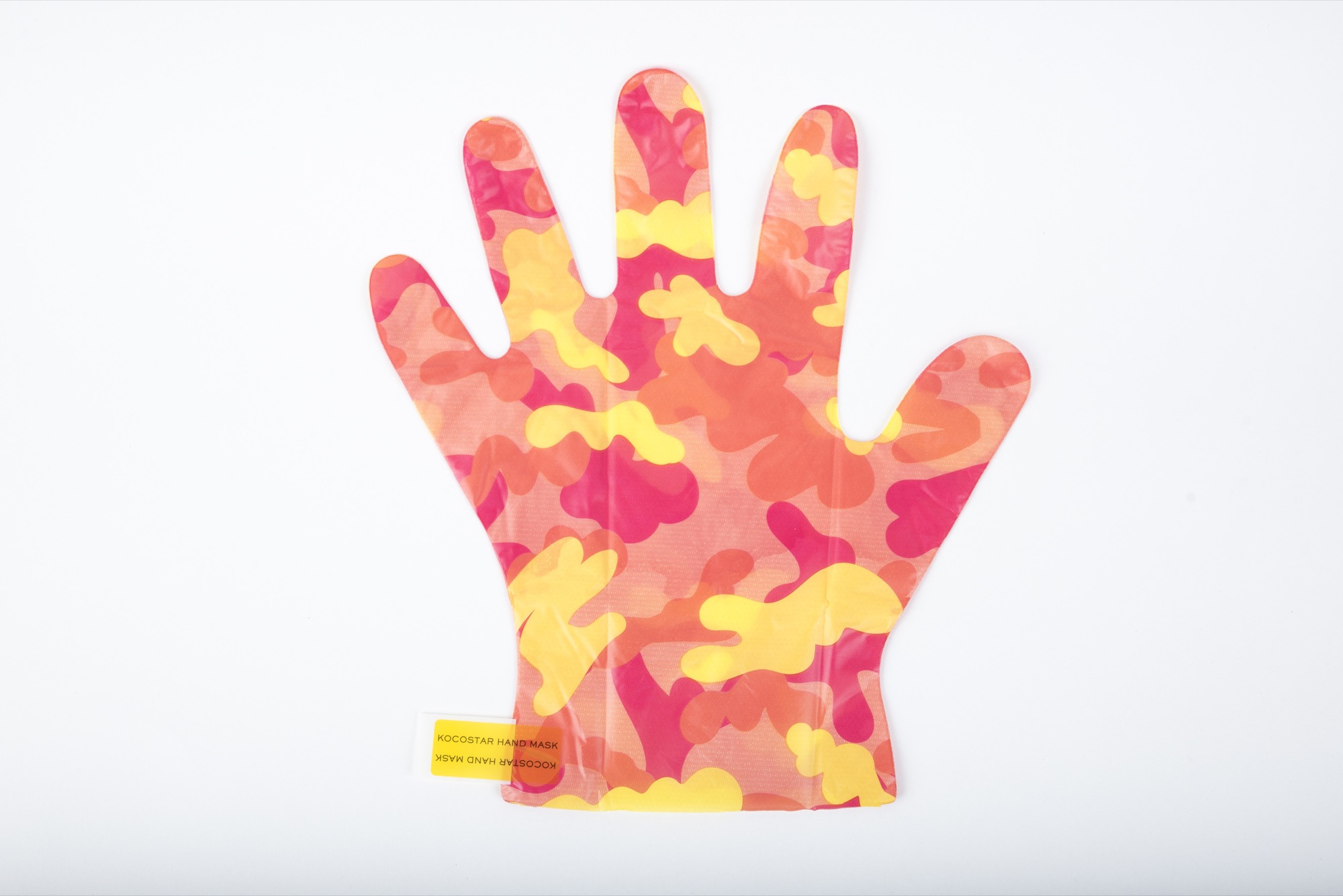 Hair Mask
a nourishing hair treatment that hydrates and rejuvenates dry and damaged hair.
Face Mask
thin and light sheet mask soaked in herbal essences to deeply hydrate and enrich tired skin.
Outdoor Eye Mask
hydrogel patch that hydrates, firms, and brightens under-eye zone.
Nose Mask
an adhesive strip that removes blackheads and reduces the appearance of pores.
Lip Mask
Rose scented hydrogel lip patch that instantly moisturizes and nourishes dry, chapped lips and adds elegant glow.
Breast Mask
Hydrogel patch that effectively moisturizes and firms breast skin.
Belly Mask
Hydrogel patch that effectively moisturizes and lifts the abdominal skin.
Hand Moisture Mask
Nourishing and moisturizing treatment for dry, overworked hands. Compatible with a touchscreen.
Foot Moisture Mask
Nourishing and moisturizing treatment for dry, hardened feet.